BratFest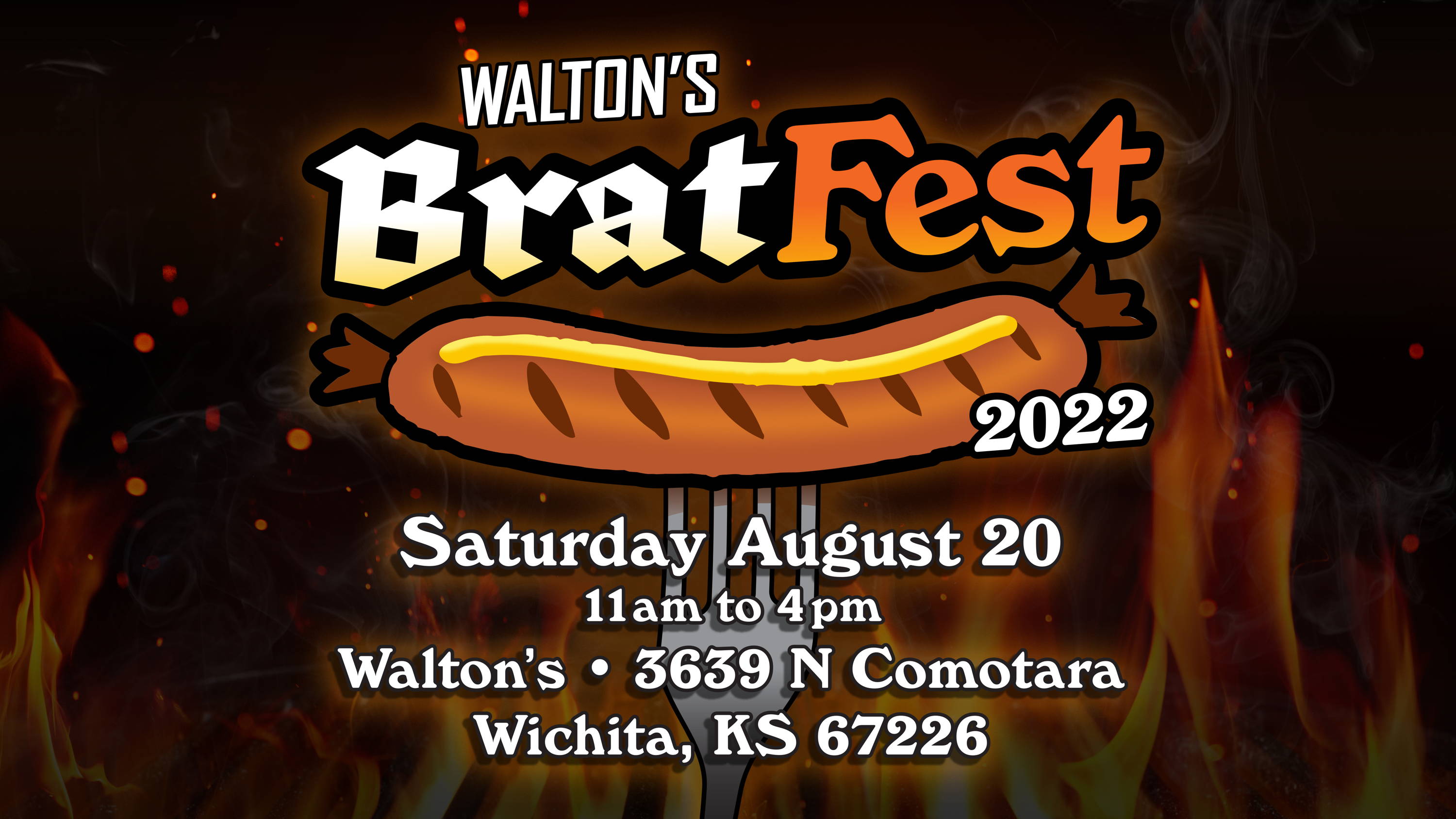 ---
---
Walton's is a family business focused on selling meat processing supplies and equipment, seasonings, spices, and... Everything but the Meat!
About this event
This year Walton's is switching things up.. Get ready, for BratFest! On August 20th, Walton's will host its first ever BratFest where a $10 early-bird entry donation to the Air Capital Flyers-Special Olympics Program gets you access to mouthwatering samples of the top bratwurst flavors Walton's has to offer. Try not to fill up to quickly though, because local processors will be bringing flavors of their own! Still hungry? Not to worry, there will also be a Bratwurst and Hotdog lunch available with 4 delicious flavors to choose from.
Once you fill up on samples, head over to the Shaken or Stirred bar for a drink, or grab a cool treat from Funky Monkeys Shaved Ice while you make your way to the Car Show brought to you by Let's Roll Auto Detailing.
Delicious samples, colds drinks, cool treats, and cool cars.. What more could you want? How about a chance to win some cool prizes? Check out activities and raffles provided by local conservation groups BHA, Pass it on Outdoor Mentors, Pheasants Forever, Ducks Unlimited, and NWTF.
Adults aren't the only ones in store for some fun.. Kids will be plenty busy testing their archery skills at the Diamond Archery target range as well as checking out a Fire Truck from Station 37 and the Sedgwick Co. Sheriffs MRAP Armored Truck!
Be sure to stop in the Walton's Retail Store on your way out for Special 1 day deals.
More details to come!